Bang goes the blog
With humidity at 110% during Auckland daylight hours and some audio
hell
issues with ALSA we approach midday Wednesday, AKA midweek and although determined to orchestrate some electronic noise we take a rest.
History of electronic audio
As an introduction RadioNZ hosts the most excellent
These Hopeful Machines
series that covers the history of electronic sound.
I find it fascinating to consider the contest of sampling versus synthesising. The ear and the eye can feast on both fact and fiction. The graphics industry tends to focus on the former with motion capture feeding reflections of the real world while the audio industry seeming to excel at rhyme over reason.
Today, we are hear to talk about audio.
Audio savant
Audio synthesis has created some true savants in electronic design both in function and usability.
A pioneer of filtering the signal using additive chunks of wall space is Moog. This here is a great documentary of an electronics industry legend and some of the wonderful machines he built.
NAMM
Following the flaccid corporate staging of CES the electronics new year also features the disposable musical equipment fest that is NAMM.
My twitter feed has been overrun by pictures of weird and wonderful as
synthtopia
feeds us pictures of this years hardware redundancies.
Look mum, no patch cords.
Mum, have you seen my patch cords?
I have always admired this form factor, reminds me of an OSCar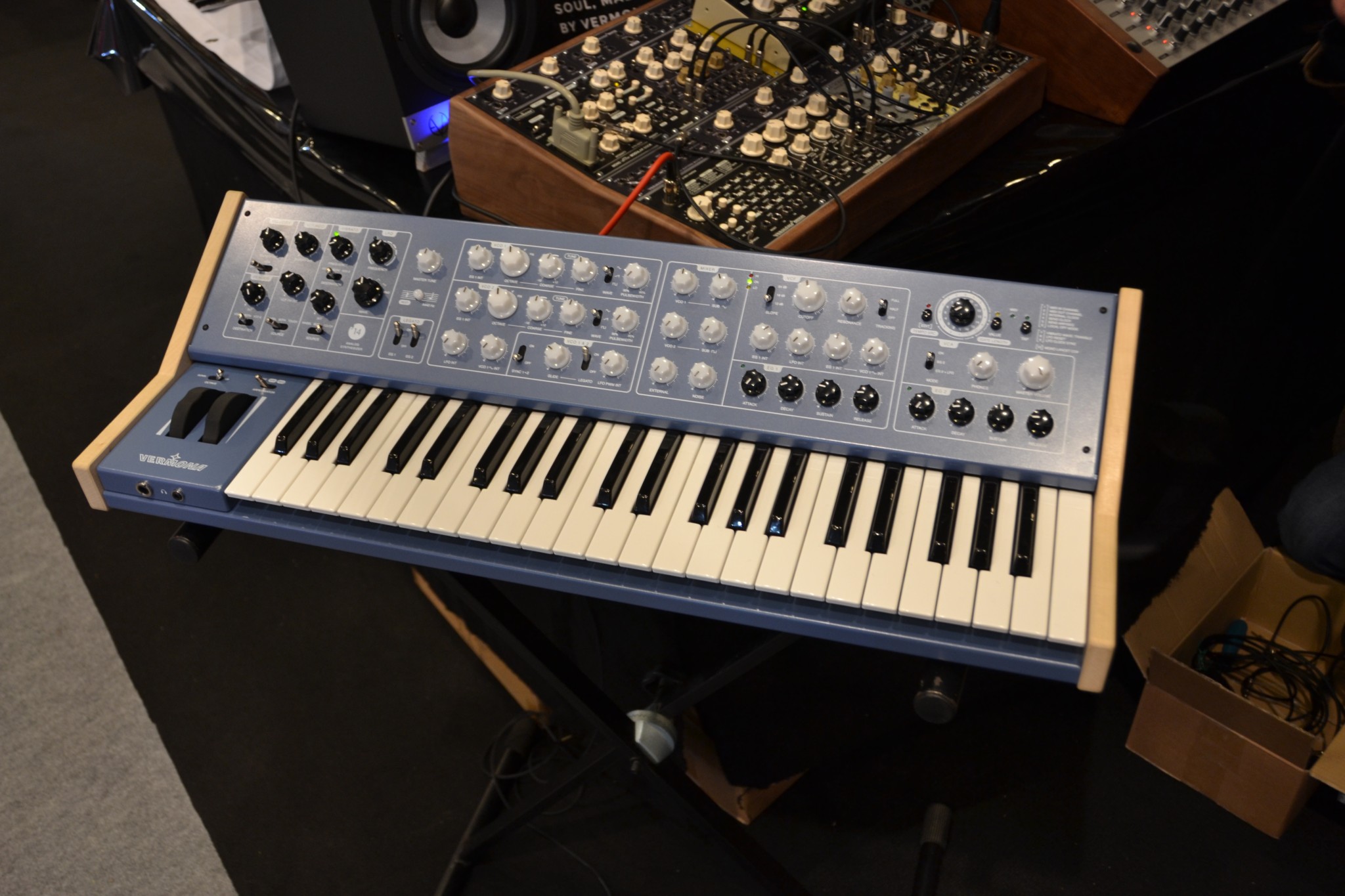 The colour and layout in audio equipment is rich, embracing and emanating the creative identity of it's functions while often following an organic tradition retaining the fine wooden framing.
The adoption of standards at NAMM continue with bluetooth finally ready for show time (not 10 but 20 years later than expected) thanks to heavyweights Yamaha.
And euro-rack standards for the modern modular cave builder.